Behind the Latest CPI Numbers
The latest CPI report highlights the very real fear of inflation growing quickly out of hand. October's CPI reading was at a 30-year high of 6.20%, and even as wage inflation increases, spending power continues to decline.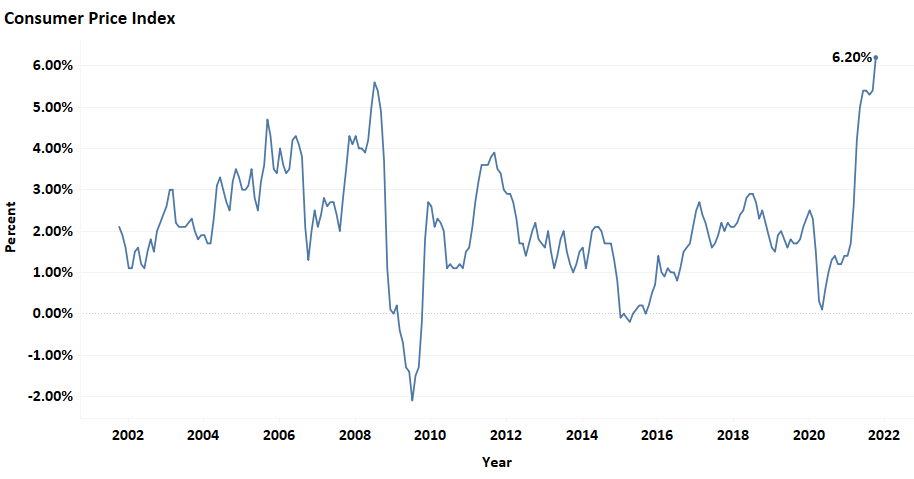 A large factor in the latest inflation reading is due to the soaring costs of energy, gasoline (all types) and natural gas. The below graph demonstrates the rising costs across these sectors.
This is due to a number of factors. The unique circumstances of forced lockdowns and quarantines greatly diminished the need for energy and gasoline across industries and countries alike. A large-scale reopening where consumers were flush with cash meant a drastic change in demand that has now caused a price influx in 2021.
The timing of the reopening is also a contributor. Winter is typically the month where energy and gas are used the most mainly for heating and the peak business months. As we neared March of 2021, storage supplies were beginning to hit their lows, and in places like Europe, a colder than normal spring season began to put immense pressure on the dwindling supplies.
As Europe and the US approached the summer months, traditionally a time to restock supplies, worldwide re-openings of businesses and companies meant a massive increase in demand. The traditional slowdown period for energy and gas usage did not occur. The hot summer months combined with a consumer base desperate to spend COVID-19 savings greatly impacted demand and further strained supplies.
The greater demand, however, was not met with increased supply. Several reasons have contributed to this including claims that 2020 created a backlog of operational updates and inspections, to Russia withholding gasoline in an effort to gain support for the NORD Stream 2 pipeline. The simple fact remains, however, that the supply is not there.
As of November 23rd, 2021, a concerted effort by a number of countries including the US, Japan and the UK, to pump more gasoline into the market in an attempt to lower prices has begun. They will continue to apply pressure to OPEC to increase supplies as we head into the colder months. OPEC is expected to meet to discuss the output levels.
As many countries rely on fossil fuels to meet their energy needs, typically a rising price in gasoline and coal means a higher price in electricity. This coupling effect has created a drastic increase in electricity in many countries especially in Europe. In the US, natural gas plants in places such as New England, contribute to over half of electricity generation in the area. The below graph depicts the rising electricity prices in the US.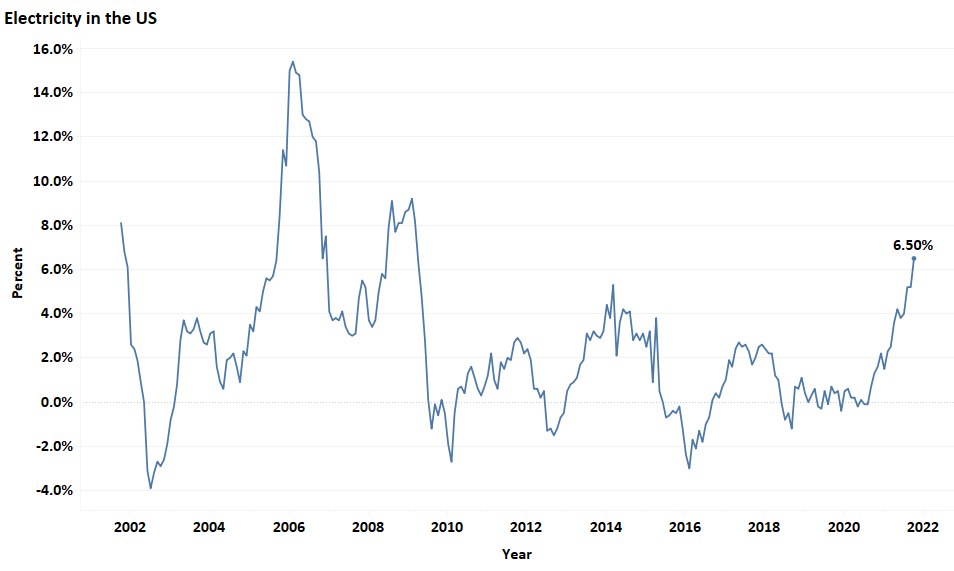 With the cold winter months ahead and many of us still working home, the back-to-normal lumber prices may be a sign that it is in our best interests to light up the old fireplaces to keep warm and keep the bills lower this winter. And as we approach 2022, we can expect to see some volatility in the energy markets.