7 September 2021

Dear Colleagues, Clients and Friends,

When we started ILA in the Fall of 2015, our plan was to find a way to offer investors a better way to access private credit as an alternative to traditional fixed income. Six years later we are proud of the team we have built, the product we have created and the clients we serve. On our anniversary, I wanted to reach out and send my thanks and appreciation. I am proud and honored to look back on the progress we have made over this time.

The firm would not be where we are if not for the commitment and hard work from the team. At each phase of our growth the team has overcome challenges and hit milestones through their hard work, a can-do attitude, and plenty of caffeine. I am immensely proud of our team and their dedication to growing the firm.

Additionally, I would like to thank our customers who have been amazing in their support. Our sincere gratitude goes out to those who have been instrumental in our success. We look forward to continuing our partnership.

In 2021, we have seen continued success with our best year to date performance. As of July 2021, the fund was up 73 basis points which puts the fund up 4.89% for the year [+7.80% previous 12 month return). We have also made large strides in publishing our research through our upgraded website. With this success, we are continuously thinking of new and innovative ways to give our clients access to private credit and continue the growth and success of the fund. We are enthusiastic about the direction of the firm and the opportunities ahead. In closing, we are pleased to celebrate our six-year anniversary with all of you and look forward to many more to come. As always, we welcome discussions and questions and are here as a resource and team that works for you.

Best,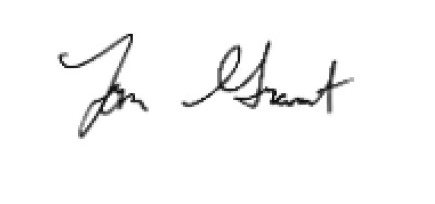 Tom Grant
CEO